Existing Practice Management
Existing Medical Practice Management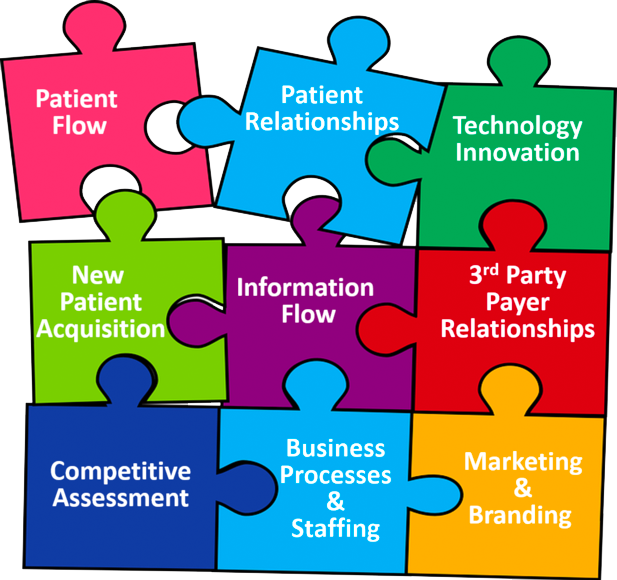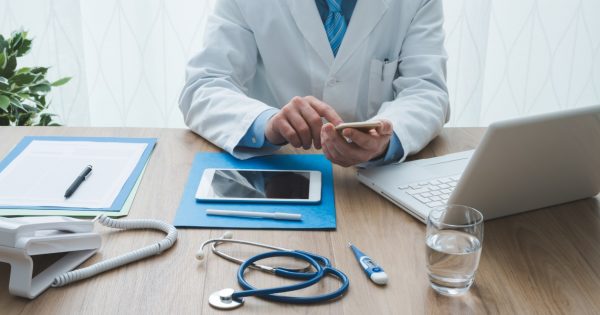 YOU CAN RELY ON OUR MEDICAL PRACTICE MANAGEMENT CONSULTANTS TO HELP YOU RUN YOUR SPECIALTY PRACTICE
You want to be among the best in your specialty, and we know how to accomplish that for your practice. Even if you have spent time training in general or specialty practices, there is insufficient time to teach all the finer points and complexities of running a medical practice, particularly a specialty practice. Instead of spending time away from patients, bogged down in administrative and operational duties, let us lift the load so you can focus on utilizing your advanced training and board-certification expertise on patient care.
WE ARE IN THE BUSINESS OF HEALTHCARE MANAGEMENT – STARTING WITH OUR PRACTICE PHYSICAL©
The Practice Physical is the tool we use to learn about you, your existing practice, and how we can assist. First, we meet with each specialist in the practice. Then we get to know the staff, technology, and processes. After our analysis, we reconvene and provide you a detailed road map for achieving your goals. We proceed after complete agreement, managing the process and mentoring you and your staff along the way. We provide the resources you need to improve operations, streamline processes, and hire the right talent, which allows you to focus on providing the highest quality care for your patients.
During The Practice Physical, we analyze many aspects of your practice. These include but are not limited to:
New Patient Acquisition
These are the lifeblood of a specialty practice. Are you getting your share of them?
If not, why not?
Staffing
How are you recruiting and how effective is the process?
Are there current job openings?
What is the attrition rate and how does it compare to the industry?
How is the practice dealing with the current tumultuous employment market?
Personnel
What are payroll and benefits costing you and how do you compare in your industry?
What are your turnover and attrition rates?
What is your training process? What materials do you use?
How are employees scheduled?
Are employees cross-trained?
How efficient is the work distribution?
How is employee morale?
What is your performance evaluation process, including incentive plans, disciplinary actions, and termination method?
Billing and Collections
What medical records system are you using, and how does it perform?
How is the staff trained on it and what is their performance?
What billing and collection methods are used, and are they effective?
How do you compare in your industry?
Technology Integration
How much of it are you using to manage your medical practice?
Are you using it to your best advantage?
Operations
Are current workflows streamlined and productive?
How does information move?
How is the telephone and internet set up and used?
How are the bills paid?
How is the cash flow?
What outside services are utilized?
How do patients flow through your practice?
Marketing, Branding & Social Media Presence 
What is your reputation in the marketplace and how is it formed?
Have you conducted patient satisfaction surveys?
Are your marketing materials uniform and consistent?
Are you employing the best methods to grow your practice?
Do you have an effective website with strong search engine optimization?
Are you sufficiently exposed in essential social media platforms like Facebook and Instagram?
What is the advertising budget, and is it sufficient?
What channels are used to advertise, and are they productive?
Income & Expense Comparison
How is the budget developed and what reporting is used?
What percentile are you earning in your industry?
How do youcompare to your colleagues?
MHA Management Consultants solves complex practice management problems with a high degree of skill. We understand the economics of medical practice as well as the need to balance the business side of medicine with high standards of health care delivery. When you hire us to manage your practice, we work with you, not above you. All decisions are made together; we don't blindside you with the unexpected. Our team communicates clearly with practices and meets regularly with you to assess progress.
MHA Management Consultants is the medical consulting company for independent physicians running specialty practices who want to improve efficiency and drive revenue while improving the overall patient experience.