Running A Doctor's Office Can Be Puzzling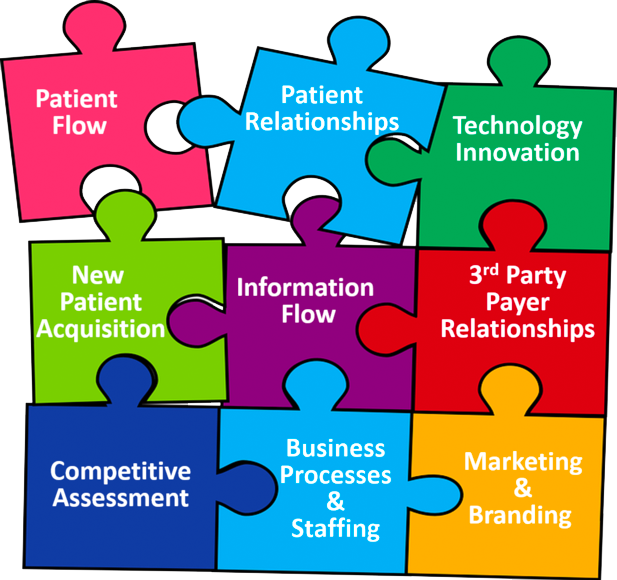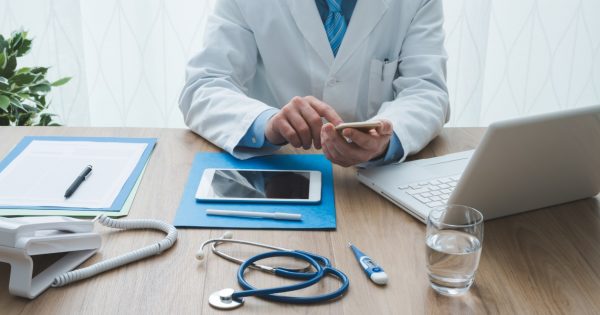 Practice Physical
You want to be among the best in your specialty.
We have a tool to help you determine how to get there! The Practice Physical© is a great starting point. First we meet with each physician in the practice. Then we get to know your staff, technology and processes. After our analysis, we reconvene and provide you a road map for achieving your goals. We analyze:
New patients – These are the lifeblood of a specialty practice. Are you getting your share of them? If not, WHY?
Personnel –

 

What is it costing you and how do you compare? What is your turnover rate? How do you train? How are employees scheduled? Are they cross-trained? How is morale?
Collections –

 

How is the staff doing it? Is it the best method? How do you compare?
Technology integration –

 

How much of it are you using? Are you using it to your best advantage?
Operations –

 

How is the telephone and internet used? How are the bills paid? How is the cash flow? What outside services are utilized? How does information move? How do patients flow through your practice.
Marketing, Branding & New Patient Acquisition – What is your reputation in the marketplace and how is it formed? Are you employing the best methods to grow your practice? Are you sufficiently exposed in key web and social media platforms? What other mediums are essential?
Income & Expense Comparison – 

 

We'll even tell you how you compare to your colleagues.
Management
Running a doctor's office is complicated.
You don't have to sell your practice, lease staff, lose your autonomy by becoming part of a big corporation, or loose the flexibility of being a business owner. You can maintain long-term control and still be professionally managed. Review our Physician Client List for the names of your colleagues currently utilizing MHA to manage their practice. MHA's clients typically earn in the top 90th percentile of their specialty. And, the few that don't will soon be there with our assistance.
If you want to focus on practicing medicine and still have a successful business, contact us. We will help you manage the staff and ensure all details of running a successful business are handled on a daily basis.
Consultative Services
We take you to the next level.
​You have a great staff but none of your employees have the knowledge to help choose the next software or hardware to take you to the next level…
You are extremely busy yet your fees and income do not reflect the work load…
Work is busy, income is good, but the staff turnover is debilitating…
Most of your colleagues are putting $50,000+ in their 401K but you are barely paying the bills…
Enough scenarios!!! If it involves a doctor's practice, we have seen it and done it. Just call us to discover how we can help.